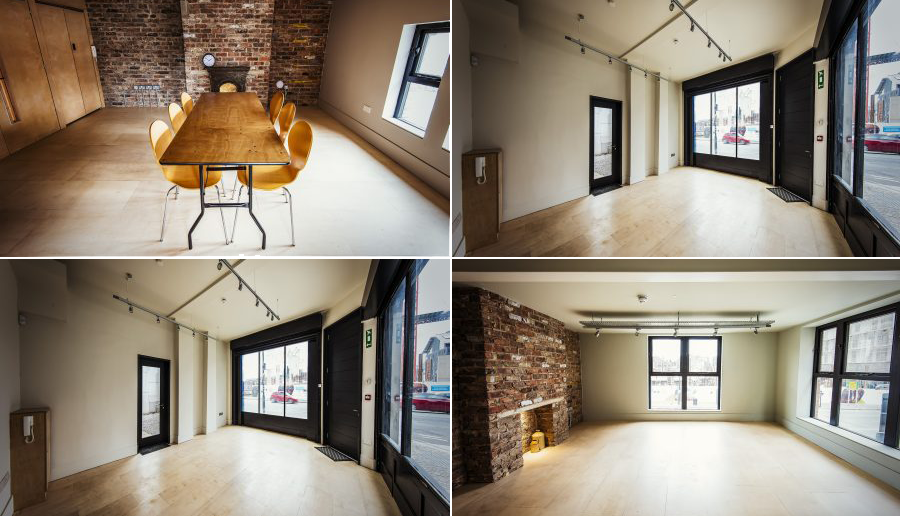 The Horsfall Artist Residency - Black Female Artist
We aim to support an early career artist ideally under 30.
The Horsfall seek to support and offer professional opportunities for Black creative practitioners. This residency is a paid opportunity for a Black female artist to develop and show work at The Horsfall gallery in Ancoats, Manchester, part of young people's mental health charity 42nd Street. 
The residency should relate in some way to our work at The Horsfall which supports young people to explore and celebrate creativity and the benefits to mental health. We are keen that the work takes up space in Manchester. This could be utilising our gallery space or be something within the city itself. You will be able to use the Horsfall space to work from and to develop the work.
If you are a creative practitioner in any discipline who identifies as Black and as a woman we would love to hear from you.
Residence to be undertaken October - December 2021.
Work will be shown at The Horsfall Gallery early 2022.
Budget: £1200 to cover time and resources
To apply please email an artist statement including the following information:
- About your work and practice
- Previous experience
- Links or showcase of past work
- Your ideas for the residency
- Contact details of a referee from previous work or college/university tutor
Please email Rod Kippen on create@42ndstreet.org.uk with your application with the subject 'Artist in Residence'
Closing date for applications 23rd September 5pm
Additional funds for the residency made possible thanks to Leon Martyn. Leonmartyn.com
SEE ALL OUR EVENTS