Creative Program
Our Creative Program features a number of groups for young people who are interested in being involved in The Horsfall and its creative projects at 42nd Street.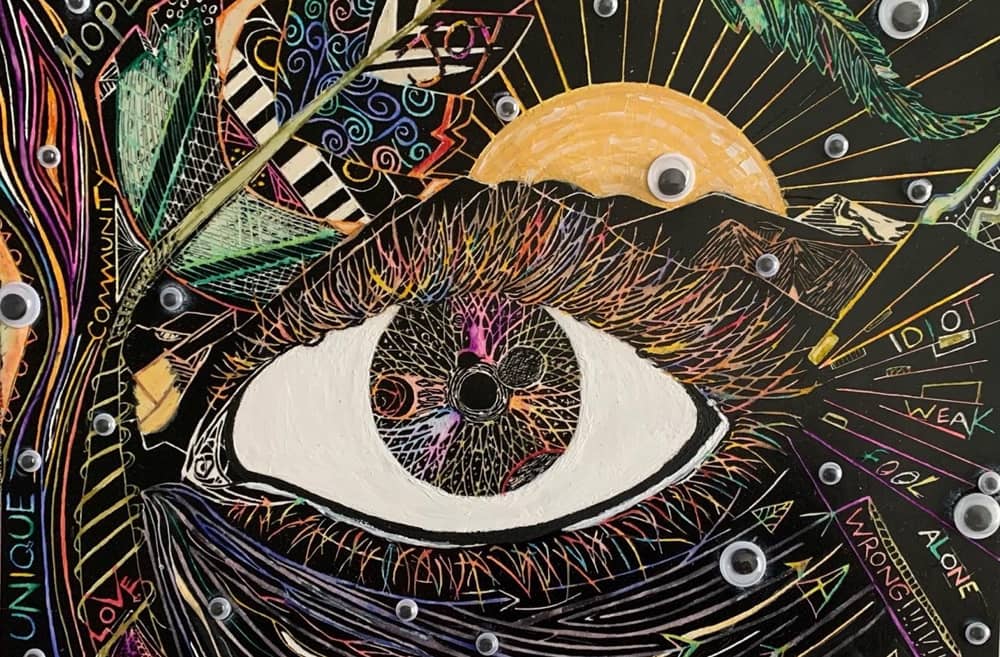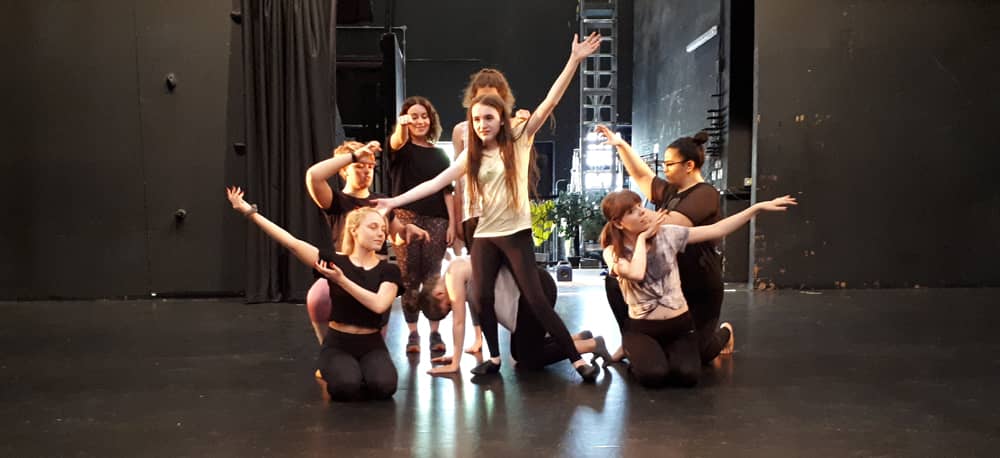 The groups are relaxed, sociable and open to everyone aged under 25 years old. There are regular weekly sessions featuring different creative workshops as well as additional sessions and trips.
We believe arts and creativity offer loads of benefits and can help support wellbeing as a way to reflect, express yourself and share your unique talent.
We offer support to ensure you feel safe and welcome to take up our opportunities. If you let us know which project you are interested in we will contact you to introduce ourselves and what will be involved – this can be meeting at the gallery (perhaps as part of your session at 42nd Street if currently attending), phone or video call or through email/text. We're here to make this step as easy as possible.
Take a look at our creative What's On page to see what other opportunities are coming up
Currently live is our Music Drop-in on Mondays - have a look at our flyer or click here to sign up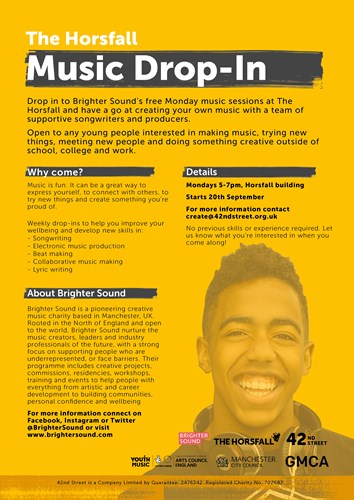 Get involved and find out what's on for all our groups and activities.