Webchat Online Support
Who could this be good for?
Young people who…
are aged 13-25
are looking for a more flexible form of support
would prefer to chat to someone online rather than face-to-face
are comfortable typing messages
aren't necessarily looking for long-term support
What does online support offer?
Our online support offers a safe space for you to:
Chat to someone about any difficulties that you're experiencing
Explore different aspects of your life, your relationships and yourself
Offload stress
Talk to someone who is there to listen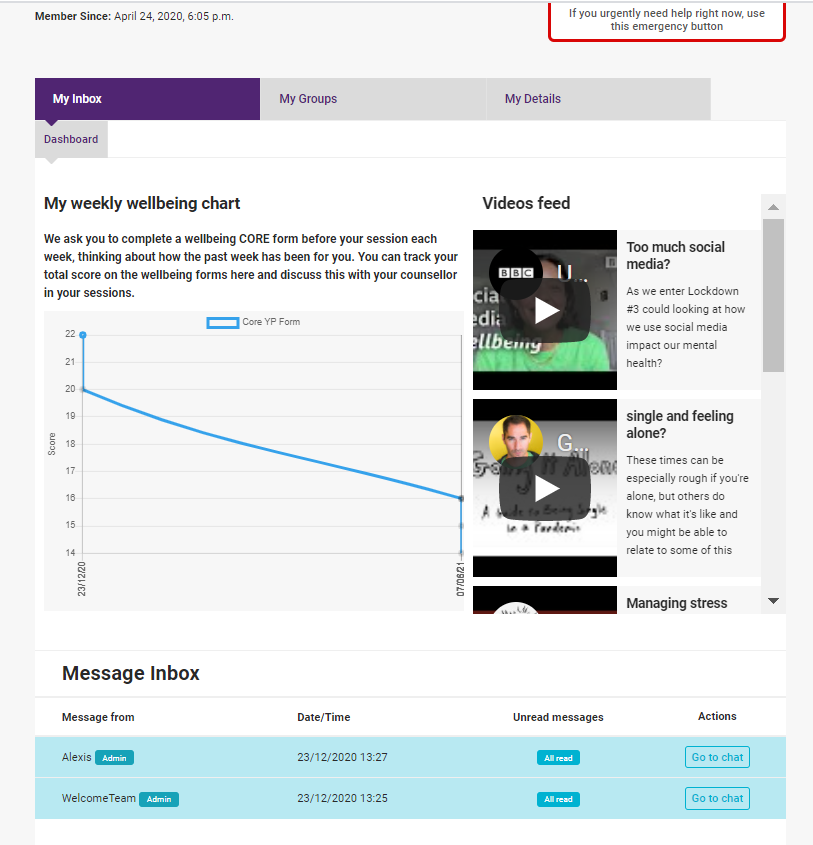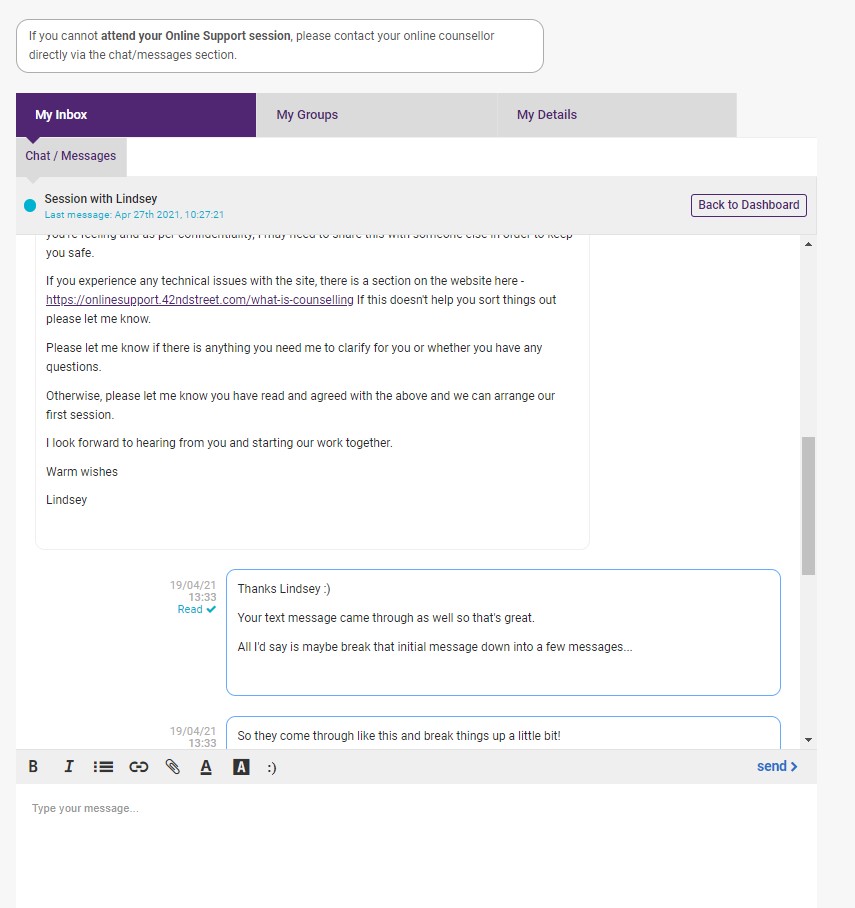 What's different about online support?
It's a text-based conversation in a chat window, similar to a WhatsApp or Instagram conversation
It's a separate (and shorter) registration form to the one for our main service, and one you'll need to complete yourself (ie parents / professionals can't complete it)
Your support can be flexible - it can be live chats, exchanging weekly or fortnightly messages or both – you can approach your support in the way that suits you the best
Online support uses both psychosocial and counselling approaches – if you've read about these and feel there's one you'd prefer you can let us know, otherwise we'll always do our best to allocate you to an appropriate worker based off of what you tell us
Like all support at 42nd Street, we'll treat you with respect, give you a say in your support and offer it in a way you feel safe and boundaried. We'll be transparent about what support we can offer as well as what we'll do if we're ever concerned about something you've told us.
The details
After registering online on our own online platform, you will be assigned a worker. Depending on what you want to get out of our online support, the person who you'll be speaking to will be either a mental health practitioner (for psycho-social support) or a counsellor.
There are two forms of online support to choose from. These are:
Weekly messages – this involves sending as many messages as you like to your worker during the week, then receiving a message back from them at a time that you both agree on each week. You can read and reply to their response at any time throughout the following week.
Live text chat - pick a time during the week when you can chat live with your worker via text. These regular sessions last for about 1 hour. 
Online support typically lasts between 6-12 weeks. If you decide that you want to talk face-to-face instead, this can be arranged with your worker.