19 June 2023
A Handbook of Children and Young People's Participation: A Conversation for Transformational Change
Author: Sarah Jones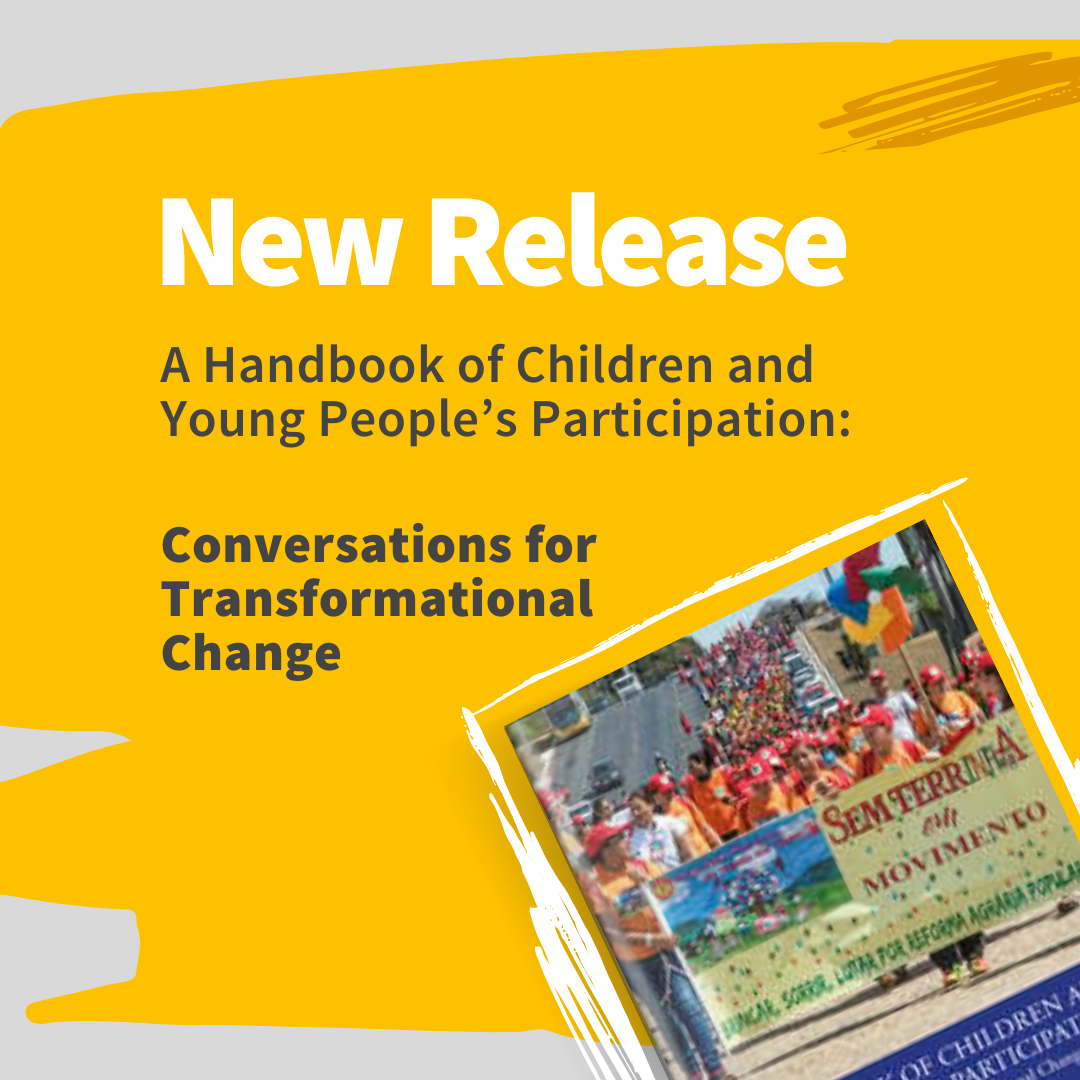 Rod Kippen, our Creative and Social Action Lead at The Horsfall, passionately promotes young people's wellbeing by enabling them to explore, process and share their thoughts, voice and meaning through creativity. A powerful tool which builds resilience, supports understanding of the self, the external world and the relation between the two, and provides a platform for young people to be heard, seen and included in conversations about the world effecting social change they wish to see.
Recently Rod has contributed to the new edition of 'A Handbook of Children and Young People's Participation' -This new edition brings together work from research and practice to reflect on some of the key developments in the field since the first edition, published in 2010.
Subtitled 'Conversations for Transformational Change', the collection focuses on both ongoing and new discourses that enable us to advance thinking and practice to better understand what it means for participation to be transformational. Featuring all new content, it explores the developments that have been achieved in theory and practice in the last decade as well as the challenges and, indeed, the limitations of dominant participation approaches with children and young people in achieving genuine societal transformation. A key feature of the Handbook is the inclusion of young people as co-authors in many of the chapters.
Foregrounding aspects of participation as experienced by diverse groups of children and young people, the book especially illuminates the experiences and perspectives of participation relating to groups of children who face particular challenges, such as displaced children and children living with disabilities and young people from indigenous groups in a range of contexts.
The broad spectrum of debates that the text covers will be invaluable in challenging and transforming thinking and practice for a wide range of scholars, practitioners, activists and young people themselves. It will additionally be suitable for use on a wide range of courses including childhood and youth studies, sociology, law, political studies, community development, development studies, children's rights, citizenship studies, education and social work.
Chapter 29, 'The future is ours: young people and the inclusive city' focuses on artwork created at The Horsfall highlighting the approach to learning and artistic practice used by The Future is Ours
festival - providing a space of possibility for art and education in the city to be reimagined as a participatory, collective endeavour. The chapter provides insights into the ways in which alternative spaces such as The Horsfall and 42nd Street can help in transforming participatory practice for young people as decision-makers and experts in the place where they live.
In Chapter 29, you will also hear from young people Millie, Noor and Sophia themselves and their reflections on being part of The Future Is Ours Festival.

The Handbook is available in paperback, hardback and as an e-book and if you would like to read find out more about the book and the other chapters you can here: A Handbook of Children and Young People's Participation: Conversations For Transformational Change (routledge.com)