22 September 2023
Bee Well Week 2023
Author: Sarah Jones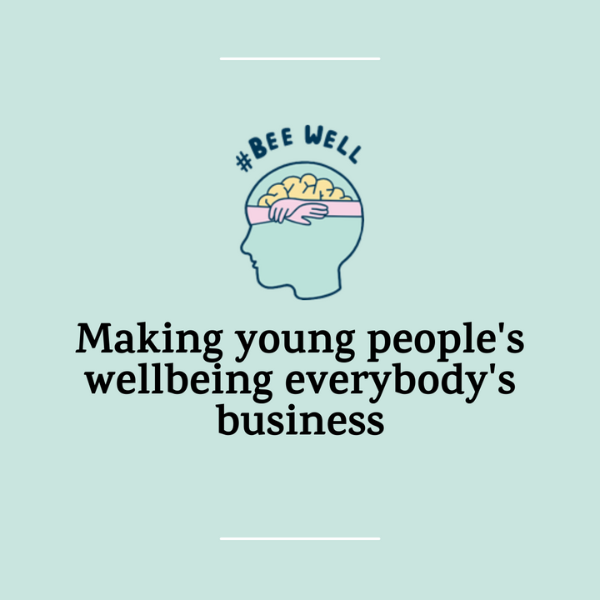 What is Bee Well?
Listening to young people's voices; acting together for change; celebrating young people's wellbeing.
Bee Well is a programme co-created with young people, surveying the wellbeing of pupils in secondary schools across Greater Manchester. 
To mark the launch of the Bee Well survey in schools, the Bee Well team and 42nd Street created Bee Well Day 2021, which took place at the iconic Mayfield Depot on 23rd September.
In 2022, Bee Well celebrated working with young people and schools for a second year, by launching the even bigger Bee Well Festival!
We were joined by young people from 15 schools across Greater Manchester, and hosted a session in the evening for youth groups to join us and watch performances from Reform Radio.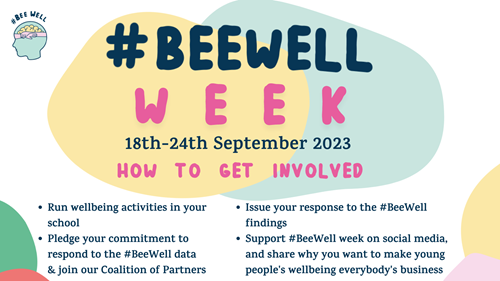 What is Bee Well Fest?
Bee Well Festival is part of Bee Well Week, an awareness-raising week which takes place in September and aims to amplify the message that 'young people's wellbeing is everybody's business'.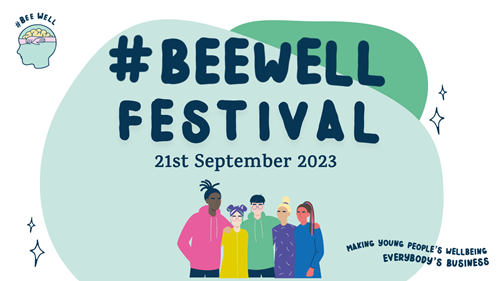 The Week is an opportunity for anyone and everyone to do something in support and celebration of young people's wellbeing. 
This was the second Bee Well Fest marking the release of the third Bee Well survey to capture young people's thoughts on their wellbeing in secondary schools and deliver positive change in all of our communities as a result.⁠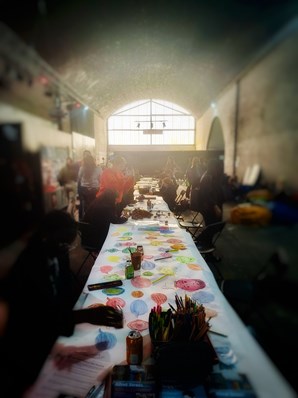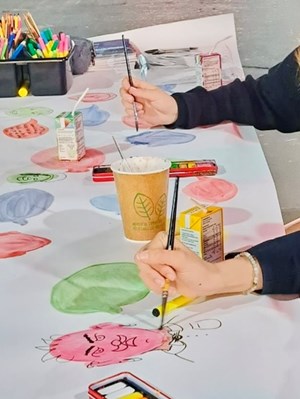 The third annual  Bee Well Festival took place in the iconic Depot Mayfield on Thursday 21st September. The theme was 'balance', supporting young people in balancing the three 'S's: study, socialising and sleep. The activities planned in each Zone and throughout the day were all aimed to provide tools and ideas for ways to support young people in finding balance in their lives.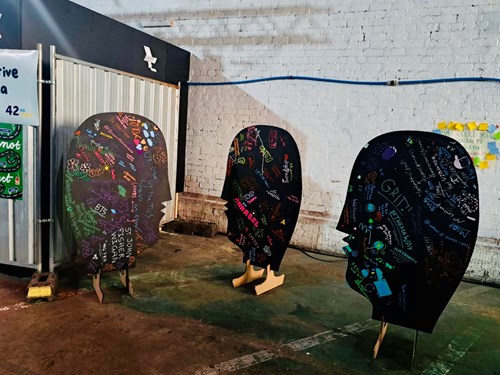 Ways you can help?

- Lift up the message of #BeeWell, and make young people's wellbeing everybody's business
- Ensure we're engaging with all young people across the city region, particularly those from marginalised communities
- Celebrate young people's mental health
- Help increase Bee Well's social following @BeeWellUk
- Find out more about the Bee Well Survey here:⁠ https://gmbeewell.org/⁠
- Email beewell@manchester.ac.uk @BeeWellUK

⁠