19 April 2023
Our Festival Day 'Being Random' with Ciera and The Shoopery
Author: Sarah Jones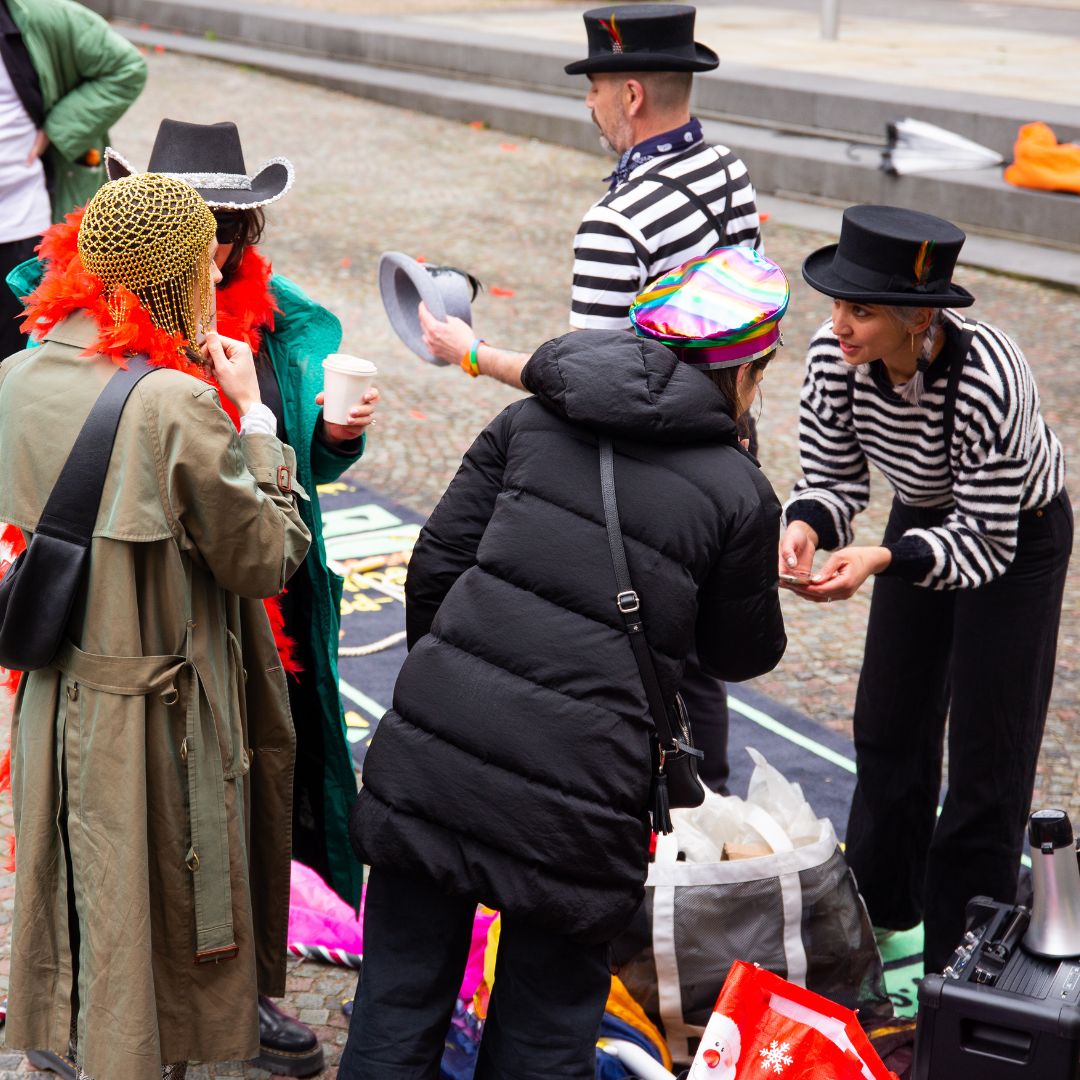 Our Random Festival day at Cutting Room Square saw us dressed as Teletubbies creating, expressing, singing and dancing with passers-by and a dinosaur.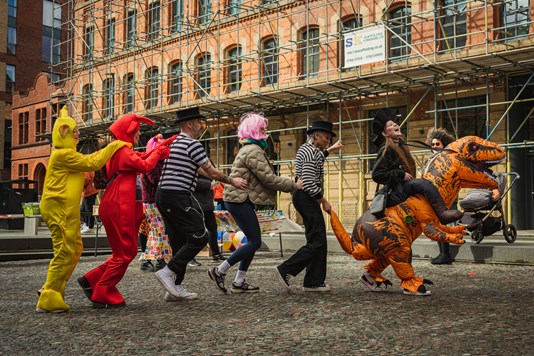 The day was all about letting go and being in the moment. Ciera, who was paired with The Shoopery for her The Future Is Ours Festival project, curated the day. Ciera wanted to explore creative expression, being 'random' and spontaneous in the moment following instinct vs overthinking.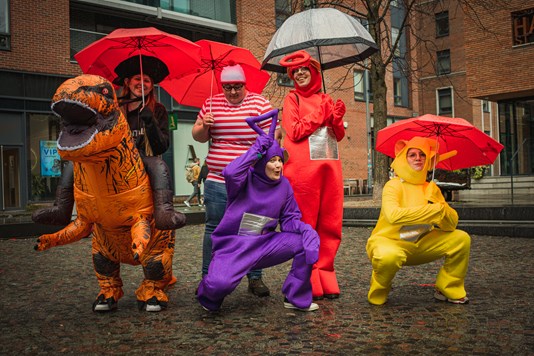 There are times we can get stuck in social norms and rules, while these are often there for good reason, on the polar side of being anti-social humans can overthink and be concerned about being judged becoming rigid and frozen in our bodies and selves. Being random, a bit silly and 'shooping' for a moment can definitely get you unstuck, and is a fun way to release tension and worry.

"The Shoopery says you have to 'live shoop, to get shoop.' This is very true. I was looking forward to the event from the small flashes of 'shooping' I had seen or experienced in the run-up to the day, but the feeling you get from being in the moment 'shooping' with a group of warm, enthusiastic, welcoming and non-judgemental people is like you have created this wonderful bubble of uplifting energy. There were lots of colours, fancy and funny outfits but it isn't about how it looks, it's all about the feeling - being free and laughing with others!" -Sarah from our Marketing and Comms team.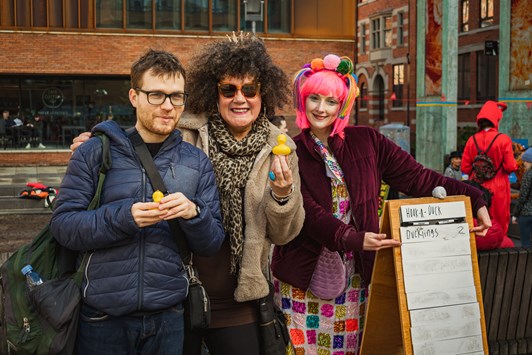 Gemma one of the young people involved in the day who also created a project for this years The Future Is Ours Festival described wearing a Teletubbies outfit to shoop as freeing saying "It was rather wonderful" and "dressing a bit random gives you the freedom to do something a bit more random as well and it could be as simple as putting on a random sparkly hat, but here we are just dancing away, and I think it is sometimes just the case of doing something out of your comfort zone and a bit different to give yourself the freedom to be a bit different at the same time."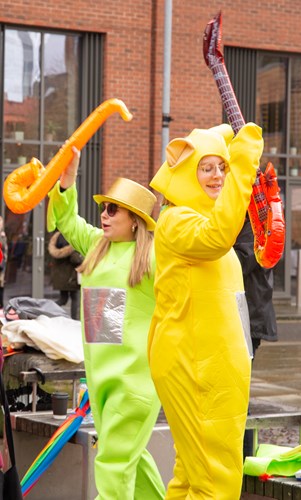 One of Ciera's favourite parts of the day was dressing up in her T-Rex outfit and watching everyone's faces light up when they saw her. 
It was wonderful to see passers-by joining in, whether with an art activity or having a dance, skip or 'shoop'.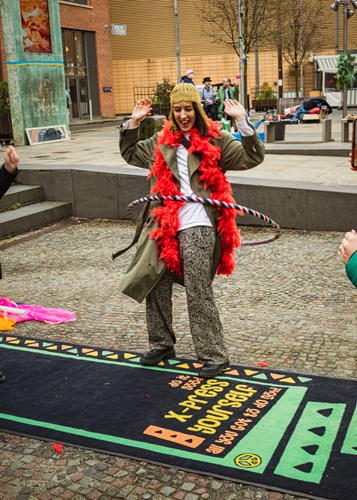 At the end of the day Ciera described the day as "amazing and the best feeling in your life...the past 3 hours have been the best" and that seeing all the passers-by join in and smile was "perfect".

Ciera's one piece of advice after the day - "Be more random!"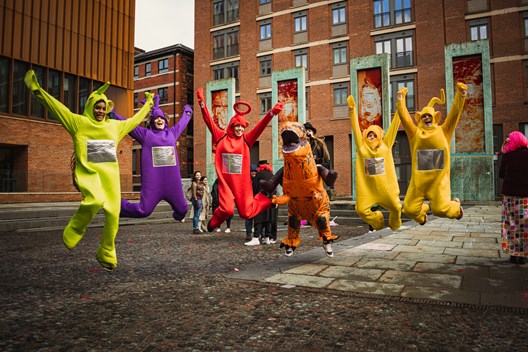 Want to see for yourself? Watch some moments from the day here:
Credits:
Images 1-4: Sam Frost @the_samfrost
Images 5-6 and video: Nahid Salam About | Nsz Productions | Manchester