18 October 2023
Saluting Our Sisters - Behind Melanin Markets
Author: Sarah Jones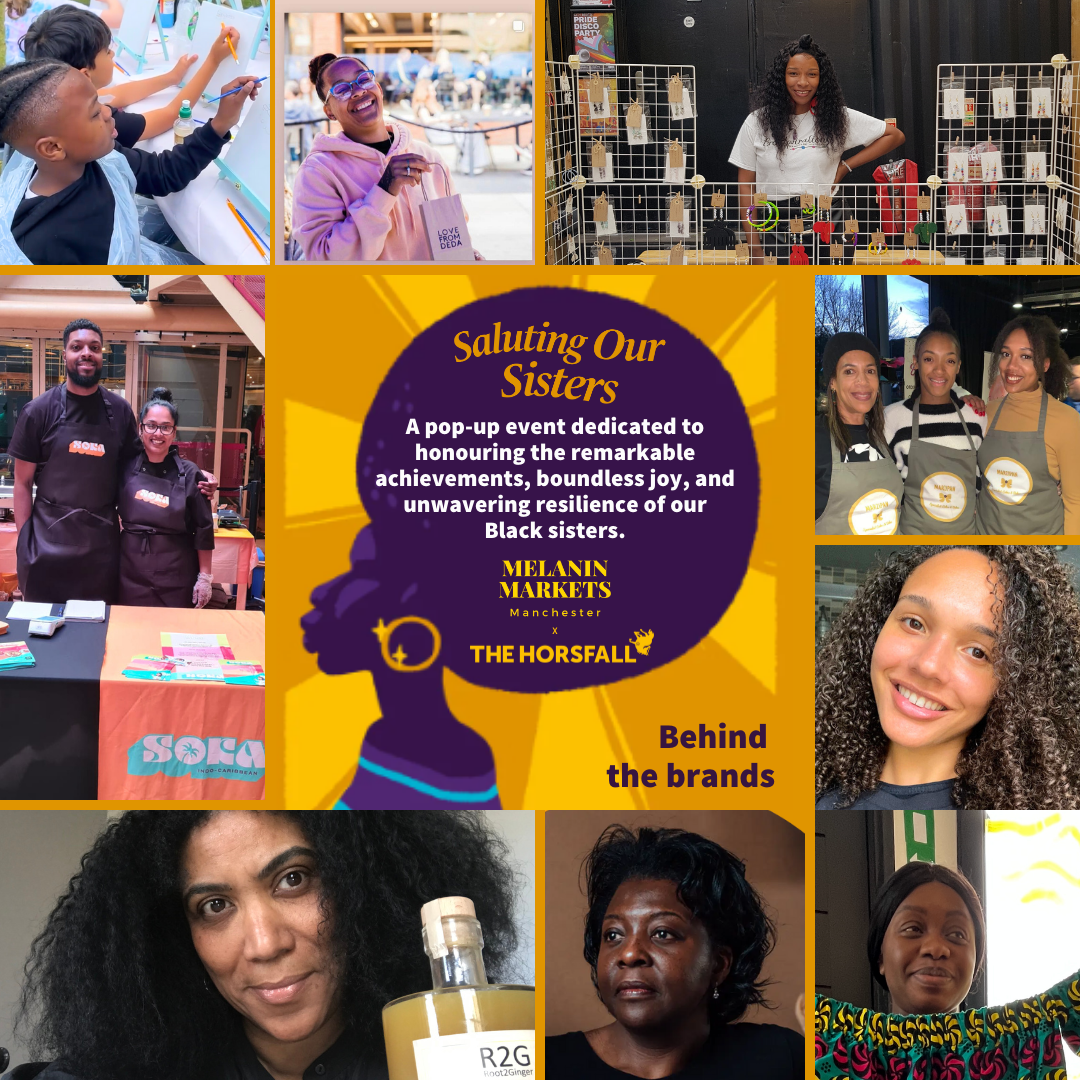 We spoke to some of the brilliant Black Women traders showcasing their creations at Melanin Markets.
Read on to find out more about them, how they started their businesses and what inspires them to continue being creative!
Behind Soka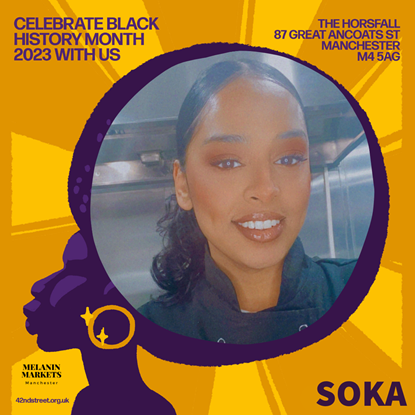 Indo-Caribbean fusion food. A family business, inspired by the coming together of two worlds, myself and my partner, two cultures, our ancestry and secret family recipes.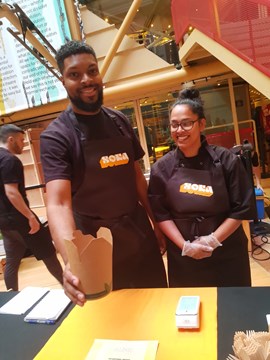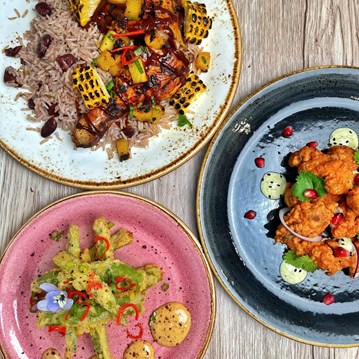 From Mamma Inez Jerk seasoning to Mummy Vijay's slow-cooked curries, we fused the best of our worlds to share it with you. Think freshly roasted spices, punchy salsa and warm, fresh rotis on a Sunday. Like the musical genre, Soka is inspired by Afro-Caribbean and East Indian rhythm, which is perfectly abbreviated from our family names too, Singh & Okasili. Soka is Manchester's first Indo-Caribbean restaurant.
https://www.instagram.com/_soka/
Behind Root 2 Ginger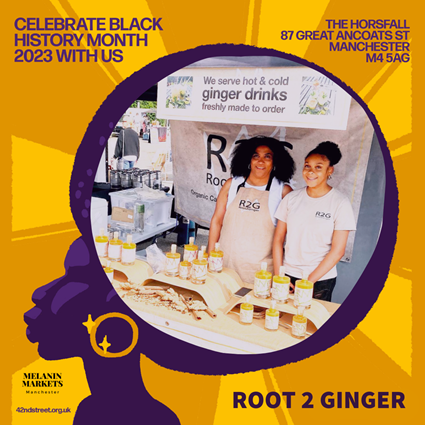 We are a family of Jamaican heritage who have developed our family tradition of making ginger beer and our drinks have a real fiery kick. We make ginger drink concentrates from organic ingredients including fresh ginger root, raw cane sugar and lemons.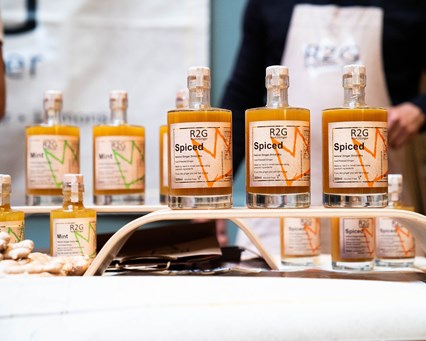 Root2Ginger was founded in 2021 we are a small family business. We make ginger drink concentrates from organic ingredients including fresh ginger root, raw cane sugar and lemons. We are a family of Jamaican heritage who have developed our family tradition of making ginger beer and our drinks have a real fiery kick.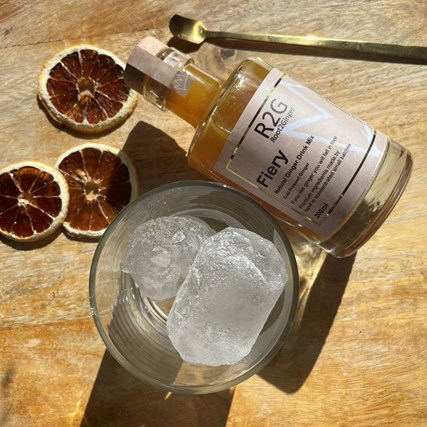 We are growing very quickly and Founder Deanne plans to have this as her full time business in line with the demand. The plan is to scale up production and increase stockists within the UK. We have several collaborations planned in the year ahead with other drinks companies. We want to be the best ginger drink available to all those who love GINGER!

https://www.instagram.com/root2ginger/
Behind Earthie Organics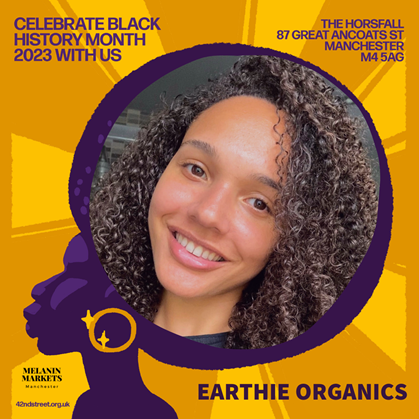 Earthie Organics is an organic skincare brand that brings spirituality and magic to the world of skincare. Love for natural ingredients, self massage and a deep appreciation for the body has nourished Earthie over the years.
My knowledge and approach to skincare is deep-rooted in my Igbo heritage and cultural links, where the importance of looking after your skin was instilled from a young age. To honour this, I only use products that are made from raw, ethically sourced ingredients largely originating from West Africa.. Earthie celebrates the intimate love experience that comes with applying skincare. I aim to offer holistic skincare rituals that heighten your senses and ground your body into the present moment.
https://www.instagram.com/earthieorganics/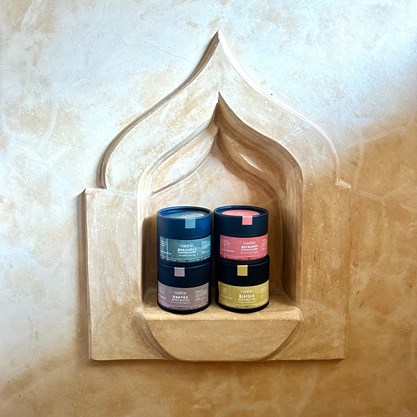 What made you start your own business?
Shea butter! I became obsessed with raw west African Shea butter back in 2016. I loved the way it made my skin feel, the way it was harvest, the importance and value it has for female traders in Africa where it is known as the 'women's gold.' Shea butter is Queen - an ancient and natural ingredient, packed with so many vitamins for the skin. It is a far better alternative to the well known products on the high street, which at the time, through my holistic health journey I was learning to avoid. Shea butter found me right time, I'd be up to all hours of the night mixing Shea butter with lots of different oils in my kitchen until I birthed my OG baby the Blessed body butter. There was no going back from here. I knew I had to share this guaranteed 24 hour + moisture and softness with my close ones, which naturally expanded over a short time into a business I now call Earthie.
How does it feel when someone is speaking highly about something you've made? 
It feels absolutely amazing when someone compliments Earthie, whether that's the product, the branding, the social media content or any of the events that I host with Earthie. The warm feeling I get in my heart never gets old and I don't think it will ever go away. I still do the lil small business owner bop when Earthie has a good month or when I read a 5* review from someone who shares what the products mean to them.
Behind Craftspiration
Handmade in Manchester, a jewellery brand made to express, inspire and uplift the wearer.
I make inspirational Jewellery for adults and children, as my journey began from working with young people enabling them to express themselves through wearable crafts. Adults began to take a liking to my idea which encouraged me, to expand my business on a wider scale. Whenever I exhibit at events the positive feedback for my creativity assures me that my business idea is thankfully reaching it's expectations.
https://www.instagram.com/craftspirationjewellery/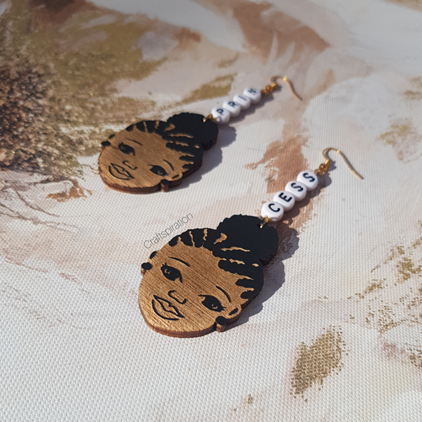 What made you start your business?
My journey began in 2014 when I was working with young people from challenging backgrounds, with them finding it difficult to verbally disclose their feelings to friends or loved ones. I thought of a way for them to express themselves without having to speak, I then decided that I wanted to encourage them with Jewellery that they could wear and feel aspired by.
What inspires your designs?
My creations are inspired from reality, unbeknown struggles faced day-by-day but still we get by and if my Jewellery can encourage you, a friend or loved one age not being a barrier, to keep on keeping on that's me accomplishing the goal in which my business stands for " Creating Inspirational Jewellery Through Crafts".
Behind Love From Deda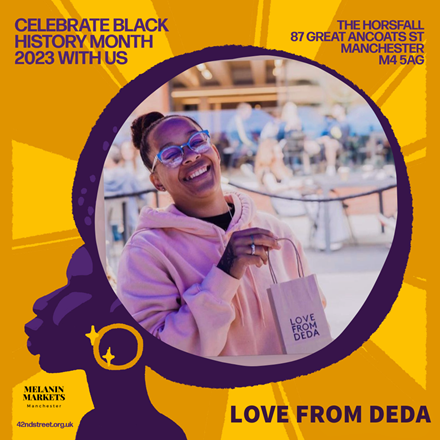 Organic skin & Hair products - mindset & confidence booster. Vegan. Cruelty Free. Handmade. My brand has been created with the main focus of having vegan & organic skin and hair products that elevate the mind and comfort the importance of mindfulness. I specialise in oil blends which promote happiness, reduce anxiety and more. All of my products I personally make in the comfort of my own home, this brand is for all ages, young and old.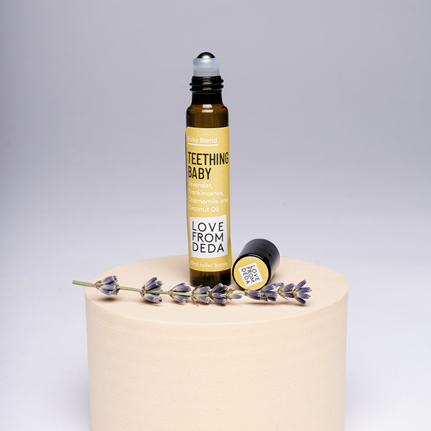 What made you start your business?
Honestly, my business started by having people who follow and support me on social media, tell me they believe I should turn my own personal range of roller blends into a business for all ages. I studied, researched and took the leap. I just didn't realise that from one small product, I would now be 3 years into creating and curating a beautiful wide range of organic vegan skincare products for all ages.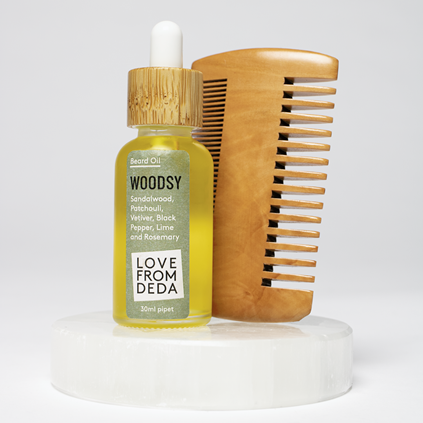 What inspires the things you create?
Children are my inspiration. You tell a child your ideas and watch their eyes open wide as they start to tell you all the things they would love to help them feel happy, less anxious, or to sleep better; Then I take that home create a vision board and research the best organic products that I blanket in beautiful scents that seems to have everybody indulging in their inner child.
https://www.instagram.com/lovefromdeda/ 
Behind The Crea8ive Company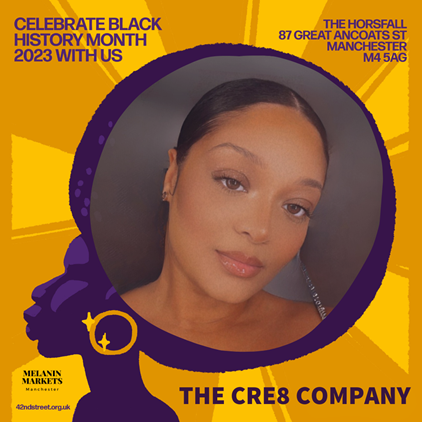 The Crea8ive Company is a production company based in Manchester, who specialise in a wide range of creative events including live music/entertainment, wellness & lifestyle, pop up shops and corporate and commercial. 
Our most popular event is Sip & Paint – a creative paint session for you to tap into your artistry with no pressures. Whether you consider yourself a Michelangelo or just looking for a fun activity, this event is universal, even for the kids too! Ensuring to strengthen the brand and provide a service which leaves and everlasting impact.
A sophisticated event with the highest of vibrations. – A day spent well!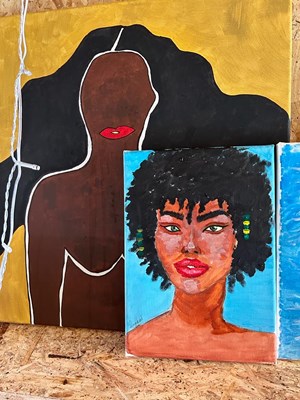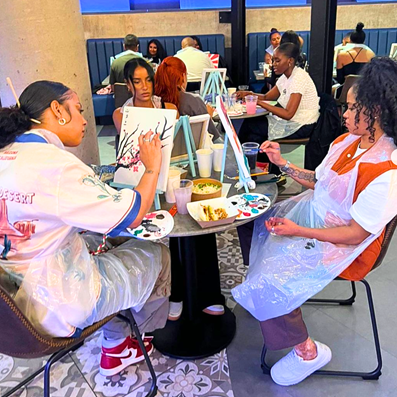 Chantelle – Founder and director is an experienced music professional who has 15-year career in the music and entertainment industry as a session singer and consultant who featured on tv show The Voice in 2017. 
She has built her network and has worked with some of the finest musicians across the nation. With her impeccable creativity, professionalism & experience, Chantelle has combined the 3 elements and produced the perfect brand to provide top level events across the UK. 
Working with the likes of Channel 4's host & comedian – Mo Gilligan and Britain's Got Talent 2022 winner Axel Blake, she has paved her own route through the entertainment industry. 
With her first sold out event as an individual, Sip & Paint was launched in 2022 with headliner Konny Kon – 1 of 2 of Children of Zeus. 
Chantelle's long-term desire is to provide roles for young creatives within the black and brown community and build an empire of greatness through hosting the best events in Manchester. 
Behind AE Therapy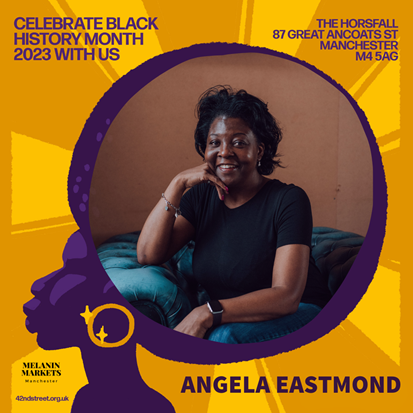 https://angelaeastmondtherapy.co.uk/
"My business was born from a passion of assisting others, by listening and allowing them to be their best during traumatic and uncomfortable life experiences, having experienced life traumas myself." - Angela Eastmond
Behind Marzipan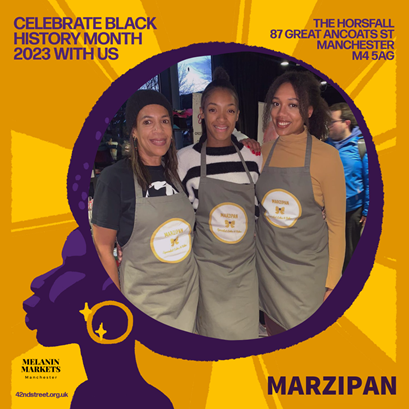 We are a home-based family bakery in Manchester, producing sweet treats, using traditional, vegan and gluten-free recipes. A product that we love to bake is our Caribbean Rum Cake, which is enjoyed by many. We also bake and design custom cupcakes and birthday cakes, providing a delivery service within Manchester.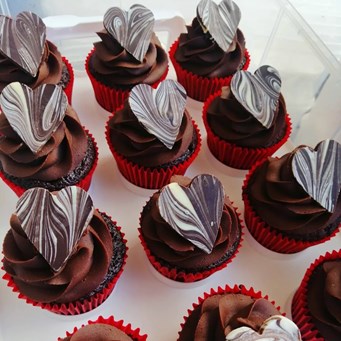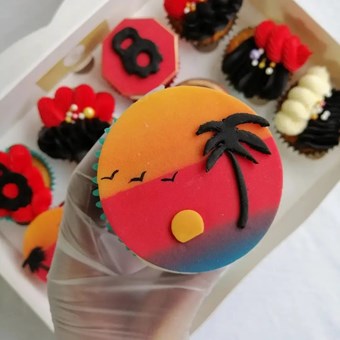 https://www.instagram.com/marzipanmanchester/
Behind Pukka Afro Fabrics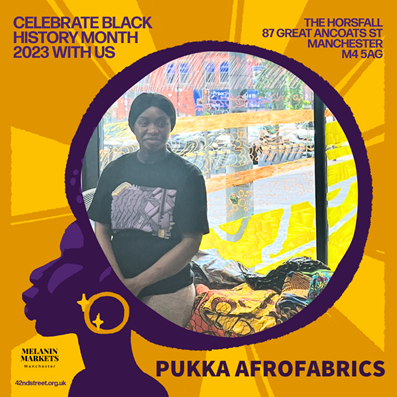 Pukka Afro Fabrics provides high-quality African, authentic and exotic prints.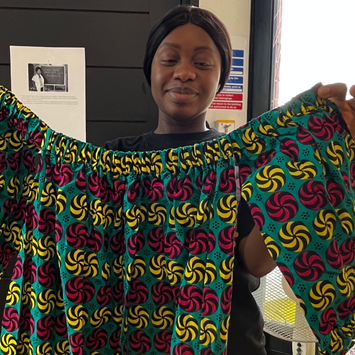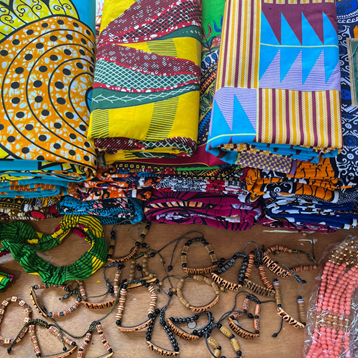 https://www.instagram.com/pukka.afro.fabrics/