02 October 2023
Saluting Our Sisters - Melanin Markets Pop-up at The Horsfall
Author: Sarah Jones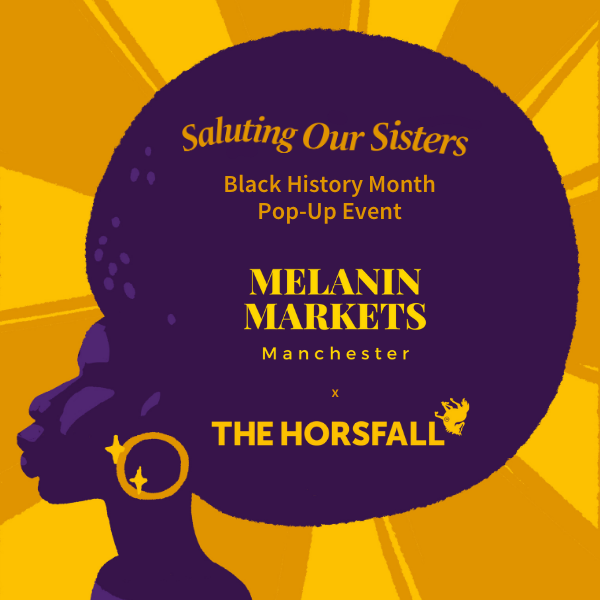 Join us for Saluting our Sisters, a special Black History Month pop-up event brought to you by 42nd Street, an innovative Greater Manchester young people's mental health charity, in partnership with Melanin Markets.
A day dedicated to honouring the remarkable achievements, boundless joy, and unwavering resilience of our Black sisters. We invite everyone to join us at The Horsfall, to discover the incredible work being done by 42nd Street but also to experience a range of incredible food, beverages, wellness, and beauty businesses. Best of all, it's a free event, open to EVERYONE!
Save the date for Saturday, October 21st, 2023, from 12 pm to 5 pm at The Horsfall, 87 Great Ancoats Street, Manchester M4 5AG, as we come together to celebrate the outstanding contributions of Black Women entrepreneurs.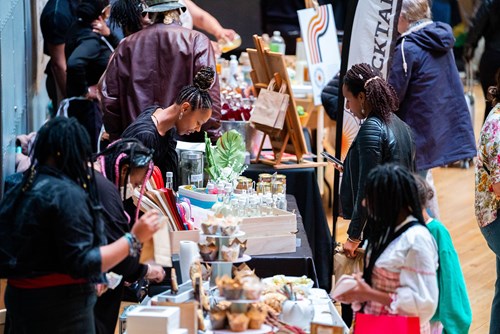 This gathering provides a unique opportunity to discover and support twelve Black-owned businesses led by inspiring women. Expect a backdrop of artwork created by our Young Black Women's group Rays, our Young Black Men's group Jet 42, and 'Inspiration Black Women' submissions from the community, and a vibrant atmosphere filled with music, 42nd Street staff, young individuals, esteemed guests, and the general public.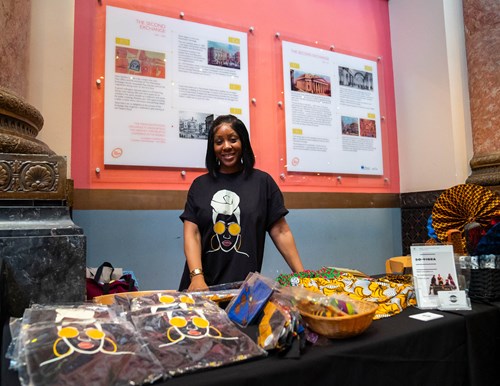 So, mark your calendar, and let's join hands in a warm and heartfelt salute to our incredible sisters!
Who will be there?

LOVE FROM DEDA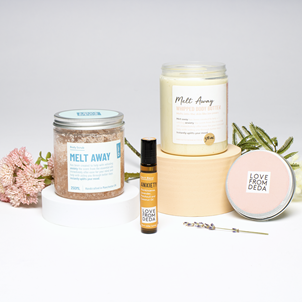 Organic skin & Hair products - mindset & confidence booster. Vegan. Cruelty Free. Handmade. My brand has been created with the main focus of having vegan & organic skin and hair products that elevate the mind and comfort the importance of mindfulness. I specialise in oil blends which promote happiness, reduce anxiety and more. All of my products I personally make in the comfort of my own home, this brand is for all ages, young and old.
https://www.instagram.com/lovefromdeda/ 

EARTHIE ORGANICS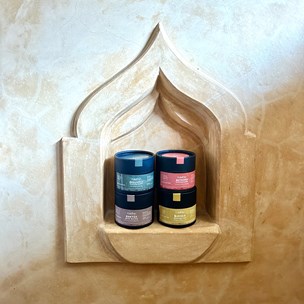 Earthie Organics is a natural skincare brand that platforms holistic wellness and the importance of self-love. Earthie was born in 2018 by founder Kacea Omeje who believes that the act of applying skincare is an intimate self-love experience, a daily ritual to heighten our senses and ground us into our bodies and into the present moment. Earthie Organics is on a mission to highlight the magic and spirituality rooted in skincare rituals whilst providing organic, eco-friendly products for earthies everywhere.
https://www.instagram.com/earthieorganics/ 

CRAFTSPIRATION JEWELLERY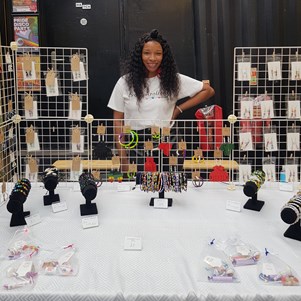 Handmade in Manchester, a jewellery brand made to express, inspire and uplift the wearer. I make inspirational Jewellery for adults and children, as my journey began from working with young people enabling them to express themselves through wearable crafts. Adults began to take a liking to my idea which encouraged me, to expand my business on a wider scale. Whenever I exhibit at events the positive feedback for my creativity assures me that my business idea is thankfully reaching it's expectations.
https://www.instagram.com/craftspirationjewellery/ 

SOKA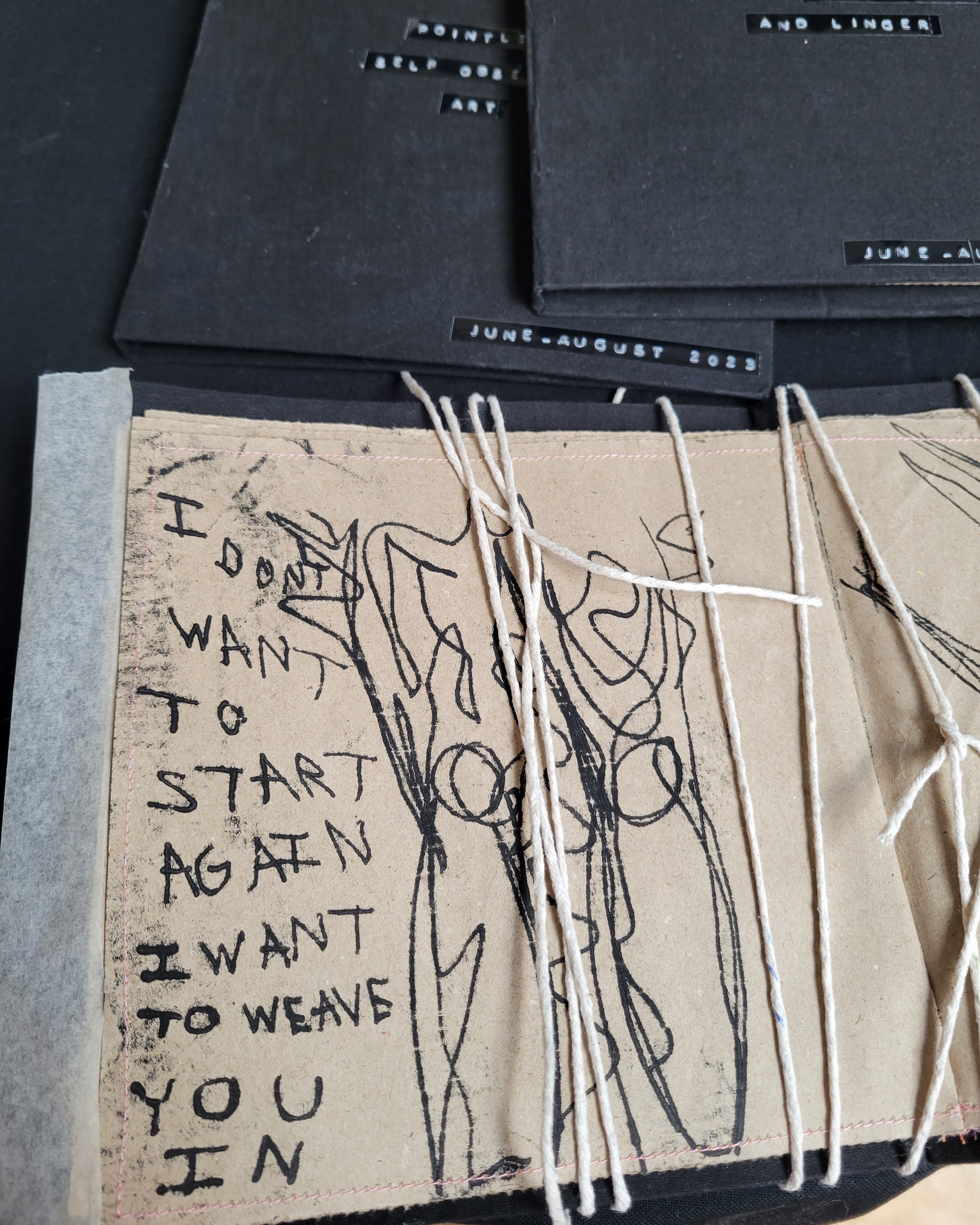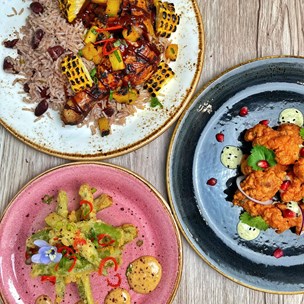 Indo-Caribbean fusion food. A family business, inspired by the coming together of two worlds, myself and my partner, two cultures, our ancestry and secret family recipes.
From Mamma Inez Jerk seasoning to Mummy Vijay's slow cooked curries, we fused the best of our worlds to share it with you. Think fresh roasted spices, punchy salsa and warm, fresh rotis on a Sunday. Like the musical genre, Soka is inspired by afrocaribbean and East Indian rhythm, which is perfectly abbreviated from our family names too, Singh & Okasili. Soka is Manchester's first Indo-Caribbean restaurant.
https://www.instagram.com/_soka/ 


ROOT 2 GINGER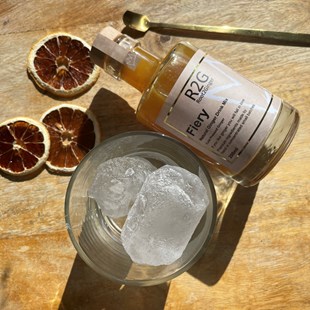 We are a family of Jamaican heritage who have developed our family tradition of making ginger beer and our drinks have a real fiery kick. We make ginger drink concentrates from organic ingredients including fresh ginger root, raw cane sugar and lemons.
Root2Ginger was founded in 2021 we are a small family business. We make ginger drink concentrates from organic ingredients including fresh ginger root, raw cane sugar and lemons. We are a family of Jamaican heritage who have developed our family tradition of making ginger beer and our drinks have a real fiery kick. We are growing very quickly and demand is increasing. The plan is to scale up production and increase stockists within the UK. We have several collaborations planned in the year ahead which we cant wait to announce. We want to be the best ginger drink available to all those who love GINGER!
https://www.instagram.com/root2ginger/ 

Marzipan Manchester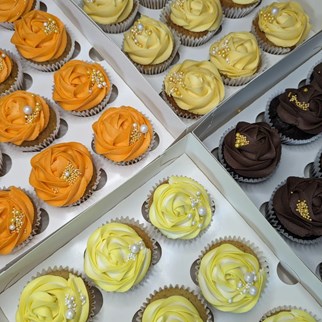 We are a home-based family bakery, producing sweet treats, using traditional, vegan and gluten-free recipes. A product that we love to bake is our Caribbean Rum Cake, it is enjoyed by many. We also bake and design custom cupcakes and birthday cakes, providing a delivery service within Manchester.  
https://www.instagram.com/marzipanmanchester/ 

THE CRE8 COMPANY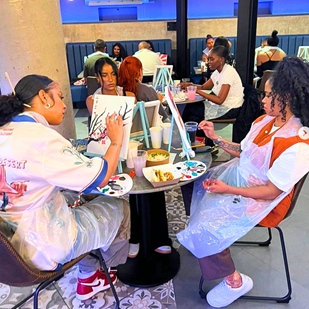 A creative events & entertainment company based in Manchester. Specialising in paint based events and activities to promote expression, creativity and wellbeing.
https://www.instagram.com/thecre8company/ 

AE THERAPY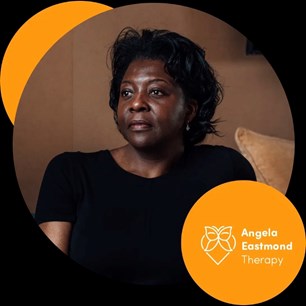 https://angelaeastmondtherapy.co.uk/
My business was born from a passion of assisting others, by listening and allowing them to be their best during traumatic and uncomfortable life experiences, having experienced life traumas myself.

PUKKA AFRO FABRICS
Pukka Afro Fabrics. Providing high-quality African Fabrics. Exotic and Authentic Prints and Fabrics.
https://www.instagram.com/pukka.afro.fabrics/  
About Melanin Markets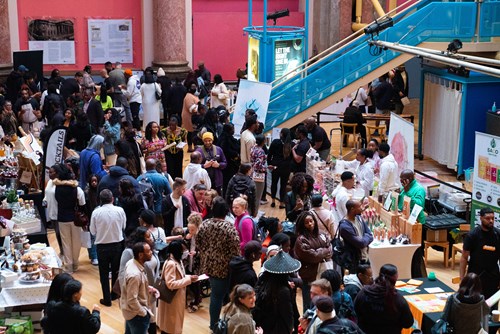 Melanin Markets is a pioneering social impact events company in Manchester. Its mission is to combat the underrepresentation of Black individuals in mainstream business by promoting and celebrating Black-owned businesses. They choose unconventional venues, shattering stereotypes and glass ceilings. Embracing the Black Pound Day philosophy, Melanin Markets strives to boost the visibility of Black businesses, advocating for the significance of supporting them economically. By doing so, they aim to drive change and address socio-economic disparities that impact Black communities, making Manchester a hub for celebrating and empowering Black entrepreneurship, intentional spending and community development.
Behind The Brand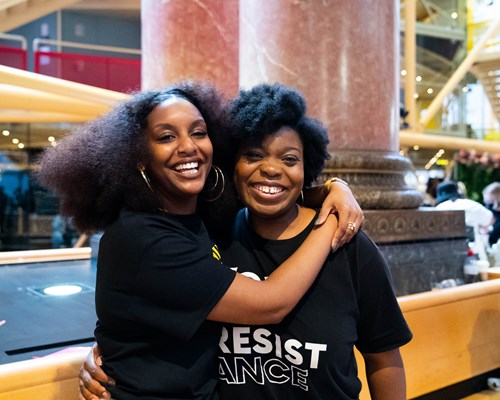 Melanin Markets is Co-founded and Directed by Bianca Danielle, and has accomplished takeover events at huge venues such as Royal Exchange Theatre, dynamic venues such as Hatch and also collaborated on Pop-up events with Nike and JD. Taking inspiration from many Manchester peers, Melanin Markets continues to grow from strength to strength focusing on creating space to spotlight Black business owners, in vibrant ways whilst enticing the local Manchester community to visit spaces they may not usually have frequented. 
Authored by Bianca Danielle and edited by Sarah Jones
Image Credits:
Image 1 (illustration) designed by Rushaun @ruraro.art
Photos 2-5 by Duncan Butcher