20 September 2020
CELEBRATING THE DIFFERENT STRUGGLES AND SUCCESSES OF LOCKDOWN
Author: Admin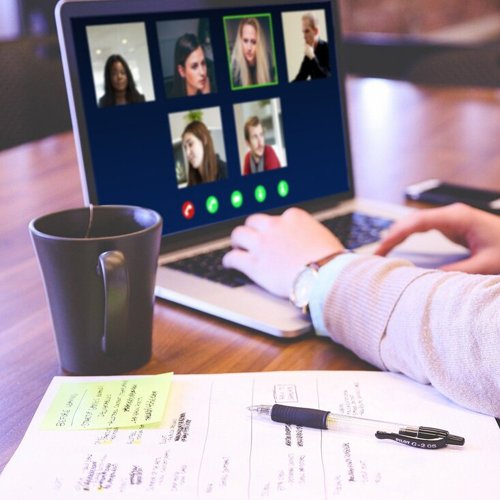 Author: S. Westacott
As shops, bars and restaurants closed and people switched meetings in the office for Zoom calls and baking, the government and many members of the public referred to the COVID-19 pandemic as 'the great leveller'. But with many members of the public losing their financial security or having to risk their personal safety as a key worker this was far from the truth. Class and race in particular drastically impacted people's experiences of lockdown and the idea of suddenly having plenty of free time to pursue hobbies and bake banana bread was not an accurate one for many. But this doesn't mean that we can't still draw connection from the experience, whilst standing in solidarity with each other.
Picture
Whilst the rest of the world seemed to slow down many key workers experienced their demands at work increase – Samantha, a mental health support worker, said she struggled with being "understaffed and overworked as a result of the lockdown and people getting ill/quarantining/shielding". For others working from home provided a positive experience and increased flexibility or time to spend with family.

For young people pursuing a career in academia lockdown has brought unprecedented strain – PhD candidate Alex describes "losing 4 months of research and lab time" and acknowledged "the negative impact on my mental health as a result of falling further and further behind…needing to catch up, in leiu of any offer of funding extensions".

However, others going back to work may have felt differently. One person I chatted with who works as a cleaner, Marcia, felt her work place "could not have done more" and actually preferred her staggered working hours. She felt her role had sufficient social distancing and was more nervous to go to the shops during lockdown.

Feeling connected has been a huge issue for the majority of people during lockdown – with in person meet ups banned and the social elements of day to day life at work or school taken away, the public has experienced a huge overhaul in how we connect with others.

For some, this resulted in tension with family members and "arguments…as people's minds were dominated by coronavirus and everyone seemed to think they had the best, most well thought out view on how everyone…should be acting", whilst others, such as Chloe, described how she is "extremely close to" her family "so not being able to see them really affected my mental health".

Young people learned to connect in entirely new ways, and Alex acknowledged that he felt "almost entirely more connected with others". He described being able to connect with neighbours he had never previously spoken with and the use of "multiple skype groups of friends". Whilst everyone's year has been different, he felt that ultimately "everyone has been through a (broadly) shared experience".

But having friends accessible via our phones and laptops hasn't necessarily been without it's challenges. Samantha felt "more connected to friends I haven't spoken to much in the last few years due to having more zoom meet-ups" but acknowledged that it's "been difficult as I have anxiety and find socialising via video calls more stressful than in person… I have got involved less as lockdown has gone on and as a result started to recently feel less connected".

Everyone I spoke to seemed to feel more of a sense of community as a result of lockdown, from being overwhelmed by the clapping for carers every Thursday, to chats with neighbours or seeing a community really pull together to support each other. Whether you used lockdown as an opportunity to get fitter and healthier to support your mental health, like Chloe, or were a key worker with not much time on your hands your experience is important and getting through is a huge achievement. And by listening to each other's stories we can still come together as one.