26 July 2023
We Are All Artists - The Horsfall's Creative Space is going to the Arndale
Author: Sarah Jones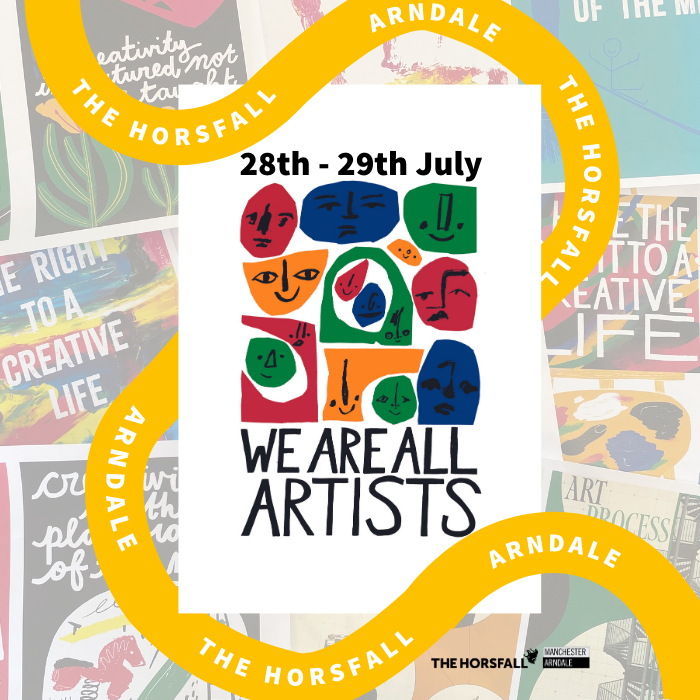 We are excited to be taking The Horsfall creative space to the Arndale for our biggest-ever two-day creative event "We Are All Artists".

Join us on Friday 28th and Saturday 29th July between 12-5pm in Exchange Court where you can enjoy creative art sessions and take part in an array of art projects for all ages to enjoy.
Throughout the day there will be a doodling station, an area to create weird and wonderful creatures and a quieter space where you can sit, relax, reflect, read, write and if you would like, chat to one of our team to find out about the work we do alongside young people and why we are such big fans of using creativity to support wellbeing.
We also have a back-to-back schedule of workshops where you can take part in like craft fake food using clay, make fun sculptures using cardboard or create your own collages using cut ups of magazines. Check out the full timetable below!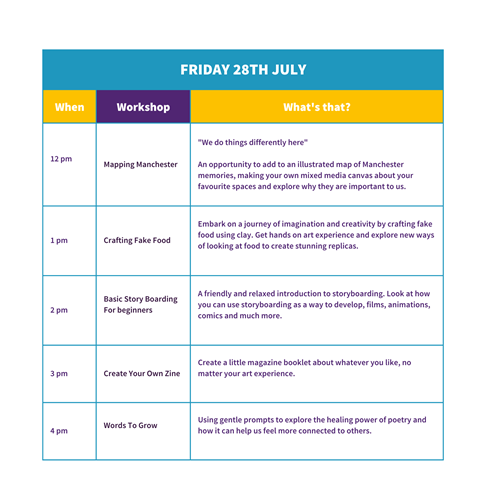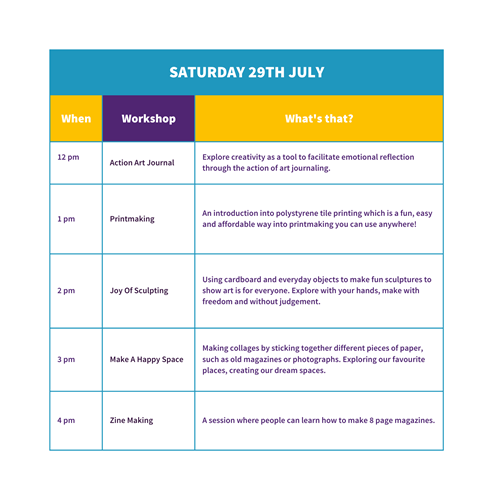 We hope to see you there!