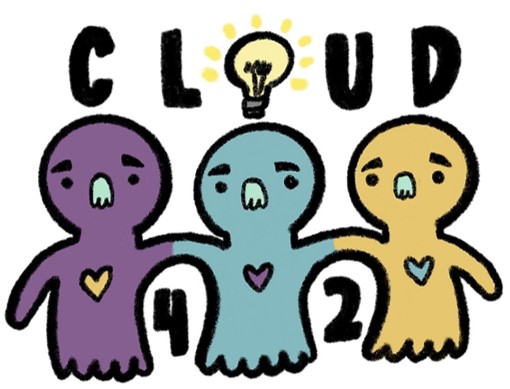 Cloud 42
Cloud 42 is our group for care experienced young people aged between 16 and 25
Introducing CLOUD 42: a remarkable group of young individuals aged 16 to 25, who not only share the experience of being in the care system but also harness their collective power to make a positive impact in their lives and the lives of others. As a peer support group, they provide a safe space for one another, offering a shoulder to lean on and a listening ear, knowing that their shared experiences create a unique bond of understanding.
CLOUD42 engages in social activism, advocating for the rights and wellbeing of care experienced people everywhere and working to create a more inclusive society.
Within their activism, they have completed an insightful research piece. They shed light on the challenges faced by care-experienced individuals, identifying gaps in support and areas for improvement.
What we are currently doing:
Creating a comprehensive training package for professionals to understand better how to support Care Leavers.
Peer to Peer support sessions including snacks and games!
Planning and going on activities, ranging from Build a bear to cinemas/bowling etc.
(you name it, we'll consider it- within reason)
Day, time and venue for the group: Tuesdays 4-6 in Horsfall Top Floor
Name of workers who facilitate the group: Sarah Lennox with support from peer facilitator Neelam
Currently no wait to join!
To join use the SIGN UP button or CLICK HERE
SEE ALL OUR EVENTS