Body Positivity in a World of Photoshop
Recently it was announced that it's now illegal in Norway to not label retouched photos on social media (Source: ID).
And it got us thinking… what impact does social media have on our body image and mental health?
Reading Length: Short read – 3-5 mins
In a world of love island, photo editing apps and face filters, it is becoming more and more common to see edited versions of ourselves on social media.
A recent study found 39% of young people (age 11-21) said "they felt upset that they could not look the same in real life as they did online" (Source: Girlguiding).
How to find body positivity
Our bodies are forever changing, so it's natural to feel different about our bodies at different stages in our lives. However, we can try and control outside factors that might be making us feel negative about our body-image.
Here are some helpful ways to encourage body-positivity in your life when social media feels overwhelming…
Control what you see on social media:
For some people, seeing a certain body type repeatedly can make them feel self-conscious or insecure. So why not try eliminating that factor by unfollowing certain people/pages that bring on negative feelings?
You can also control what ads you see by "hiding" certain ads, which you can see in the photo (most social medias have a "hide" or "not interested" option). This will let your social media platforms know you don't like ads by that certain brand and what image/message they are showing.
You can also select certain topics you don't want to see in your advertisements, such as, diets, makeup etc. You can do this by going on Settings>Ads>Ad topics.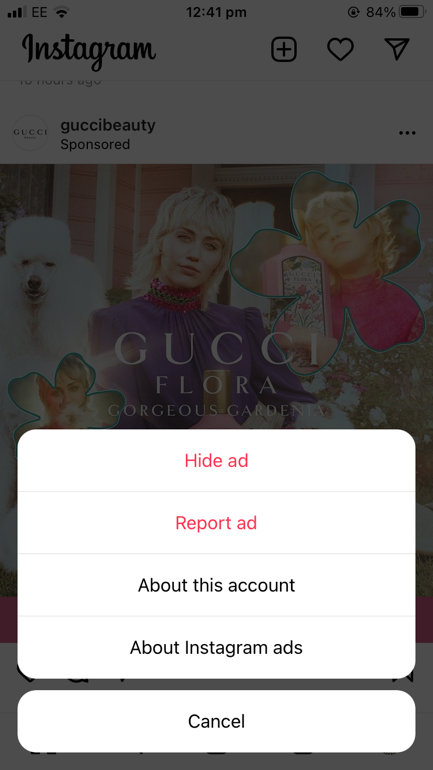 Remember that filters are exactly that – a filter:
If there is a filter out there that can make you look like an 80-year-old man, there is a filter out there that can make your spots disappear and give you a different jawline.
So next time you go on social media and see everyone with flawless skin, reassure yourself that no one has perfect skin ALL of the time.
Campaigner, Sasha Pallari, recently launched the hashtag #filterdrop to encourage social media users to show their unfiltered faces to normalise and embrace our imperfections. Click here to see some wonderful unfiltered bodies and faces.
Don't compare yourself to others:
It's important to remember, social media is a place for people to share the 'best' versions of themselves. So, just because you only ever see someone with a great tan, eating healthy with glowing skin, that doesn't mean that's their entire life.
Everyone has down days, everyone has unproductive days, and everyone has self-conscious days. So, if you ever feel like you want someone else's 'perfect' life, most likely, it isn't so perfect…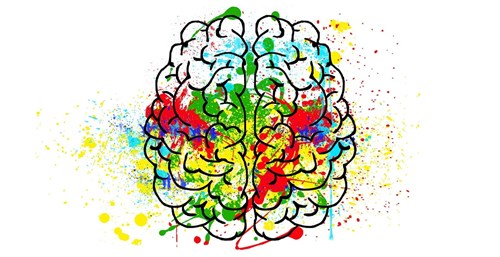 Here are some fab body-positive accounts on social media to follow:
The Self Love Project – An account devoted to empowering people through images and quotes.
Bodyposipanda – Author of Body Positive Power, Megan Jayne Crabbe, posts all things body positivity.
Not Plant Based – A page aiming to help people with eating disorders and restrictive eating patterns by prioritizing mental and physical health.
Mama Cax – An amputee advocate, speaker and model changing the narrative about "what it looks like" to be disabled.
Annie Segarra – A disabled queer content creator constantly breaking stigmas and offering educational conversations.
Thaddeus Coates – A black queer plus-size model and illustrator where representation is at the forefront of their posts.
Kenny Ethan Jones – Trans model, activist and writer sharing all things body positivity and discussing challenging topics.
By: Daisy Wakefield
You may be interested in these reads