Running low on data?
We've got you covered!
Through a partnership with the Good Things Foundation we can offer data and sim cards to anyone experiencing "data poverty" around Greater Manchester, to ensure that everyone can get online when they need to.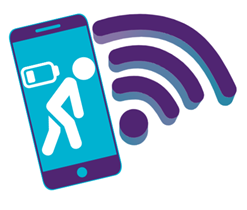 What does "data poverty" mean?
In general, it just means that you're struggling to access the internet in any form, but to be more specific it means:
Having no access or insufficient access to the internet at home
Having no or insufficient access to the internet when away from the home
Not being able to afford existing monthly contract or top up
How can I get this?
You'll need to be either accessing support with us or on one of our wait lists first.
Speak to your worker or one of our team and they'll get you started, or you can e-mail us at theteam@42ndstreet.org.uk 
They'll be a short form to sign and then you're all set!
What's available?
Data is available on Vodafone, Three and O2 networks or one of the smaller networks that "piggy-backs" on to these.
You'll either need a device on one of these networks or that's unlocked.
The majority of smaller networks (or 'Virtual Network Operators') piggy back on these larger 3 – there's a table below so you can find which of the "big 3" is relevant.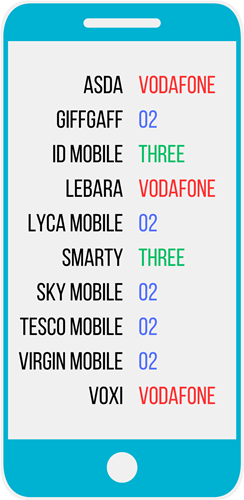 O2 - 20GB data and free calls and texts for 30 days which can be renewed each month for up to 6 months in the form of a voucher code that tops up their existing SIM
Vodafone - 40GB data and free calls and texts a month, automatically renewing for 6 months in the form a new SIM card
Three - 24GB data, renewable each month indefinitely in the form of a new SIM
Existing numbers can be transferred over to these SIMs by getting a PUK code from the current network provider.
So you know, no information about data usage is collected or asked for at any stage and the young person's identity will not be provided to Good Things Foundation or any third parties.
If you'd like any more information you can get in touch at theteam@42ndstreet.org.uk